#MEETTHEARIST: Viviane Sassen
During Art Rotterdam, you will see the work of hundreds of artists from all over the world. In this series, we highlight a number of artists who will show remarkable work during the fair.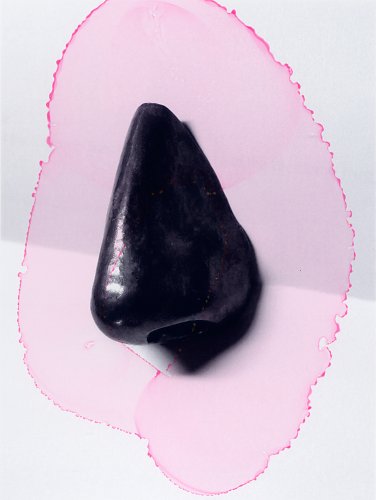 Dutch artist and photographer Viviane Sassen was born in Amsterdam, but she spent three years in Kenya before she was six years old. It explains why Africa has long been a recurring element in her work, in particular the work she created before 2018. Sassen did not express herself in Western stereotypes about Africa, rather she emphasised contemporary elements from African culture. She usually works with sharp silhouettes, lots of shadows and saturated colours and her characters almost always remain anonymous. In the past few years, Sassen created two new series: "Venus & Mercury" (2019-2020) and "Paint Studies" (2021).
For "Venus & Mercury", the artist found a surprising source of inspiration: the French court in Versailles, commissioned by the famous palace that has assumed near-mythical proportions in our collective imagination. Every year since 2008, Versailles has invited a contemporary artist to comment on the palace and the surrounding gardens. These artists include Anish Kapoor, Olafur Eliasson, Guiseppe Penone and Jeff Koons. In 2019, the honour was awarded to five photographers, including Nan Goldin and Martin Parr. Sassen was one of these five photographers and she was given access to Versailles for six months. She made use of the palace's archives, as well as the architecture and artifacts of the palace. Sassen expressed a particular interest in the invisible stories, the scandals and the excess of sex, symbolised by Venus: the goddess of love. The result is a series of works in which old and new elements are combined. The artist collaborated with a group of young women who grew up in the Versailles area. They are depicted in contemporary clothing, while they seem to (literally) disappear in the opulence of the palace. Occasionally, the works represent personal details, including letters from Marie-Antoinette and references to prosthetic noses — since syphilis, a widespread disease, caused severe deformities of aristocratic noses. The name 'Mercury' in the title of the series therefore refers both to the Roman god Mercury and the poisonous substance mercury that was used to treat syphilis.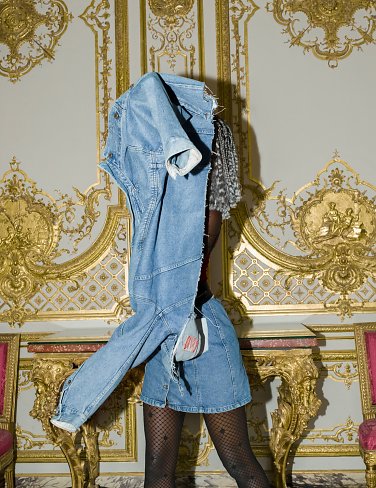 Sassen's visual language recently underwent a transformation when she worked on her latest series "Paint Studies". In it, she explored new combinations of ink, paint and collage. Because her work is still characterised by sculptural representations of bodies, her pieces are still quite recognisable. But the bodies are more surreal, more fragmented and the end result more abstract, due to the addition of intense and unnatural areas of colour and concealing brushstrokes. Her characters remain anonymous.
Sassen initially studied fashion design, followed by a degree in photography at the HKU and a master's degree at Ateliers Arnhem. Sassen works both as a fashion photographer — for companies like Miu Miu, Stella McCartney and Louis Vuitton and magazines like i-D and Dazed & Confused — and as a visual artist. In 2007, Sassen won the prestigious Prix de Rome, followed by an Infinity Award from the International Center of Photography in New York in 2011. In 2015 she also received the David Octavius Hill Medal from the Deutsche Fotografische Akademie and in the same year she was nominated for the Deutsche Börse Photography Prize.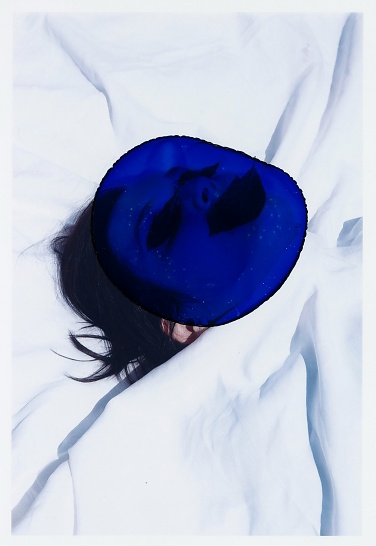 Sassen's work has previously been shown in the main exhibition of the Venice Biennale (2013), at the MoMA in New York, The Photographers' Gallery in London, the Museum of Contemporary Photography in Chicago, The Central Academy of Fine Arts in Beijing, Fotografiska in Stockholm, the Scottish National Portrait Gallery, Huis Marseille, the Nederlands Fotomuseum and Rencontres d'Arles. Her work is currently on show in a solo exhibition at Fotomuseum Winterthur in Switzerland (until 29 May).
During Art Rotterdam, Viviane Sassen's work will be on display in the booth of STEVENSON.