#MeetTheArtist Toon Boeckmans
During Art Rotterdam, you will see the work of hundreds of artists from all over the world. In this series, we highlight a number of artists who will show remarkable work during the fair.
The versatile work of Toon Boeckmans is not easy to capture or classify. The Belgian artist makes installations, videos, paintings and drawings. Through his practice, he searches for the poetry in the mundane. He often uses found material for his works, or he creates visual references to familiar objects himself. From mikado sticks and old board games to red and white barrier tape, completely silver traffic signs and a blank tear-off calendar that even fails to mention the date. Boeckmans creates these objects from scratch or he transforms found objects using minimal, yet witty and sophisticated interventions. That way, familiar symbols acquire new meanings, functions, contexts and connotations, and the resulting works often have both humorous and dystopian undertones.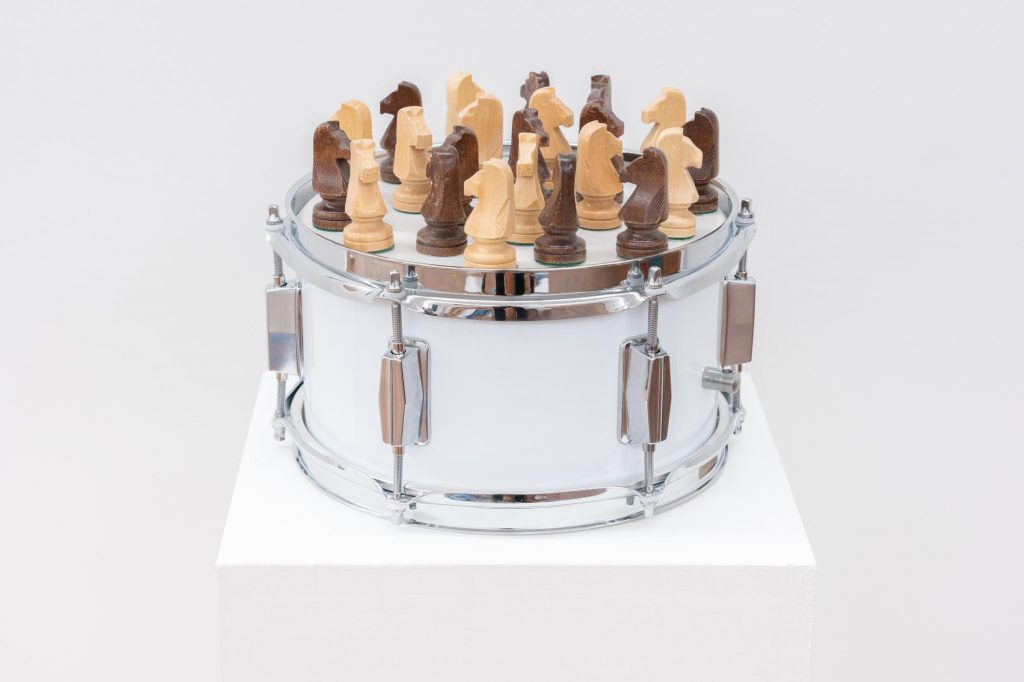 Yet the overtone in Boeckmans' oeuvre is often playful. Because he uses or imitates such well-known objects, he invites recognition on the one hand, but on the other hand his unconventional compositions actively put you on the wrong track. In 2022, the artist presented a drum with 22 horses on it that seemed to originate from a chess game. A chessboard, a regulated universe that is characterised by laws and strict rules, only has four knights. Seeing 22 chess horses may therefore cause some confusion for the viewer, but in that chaotic situation there is also room for a new, more intuitive interpretation. Dark and light pieces are mixed, in a dynamic composition — as if they were on a dance floor and could start moving at any moment. Another connotation could be the carousel, which is also marked by the presence of wooden horses.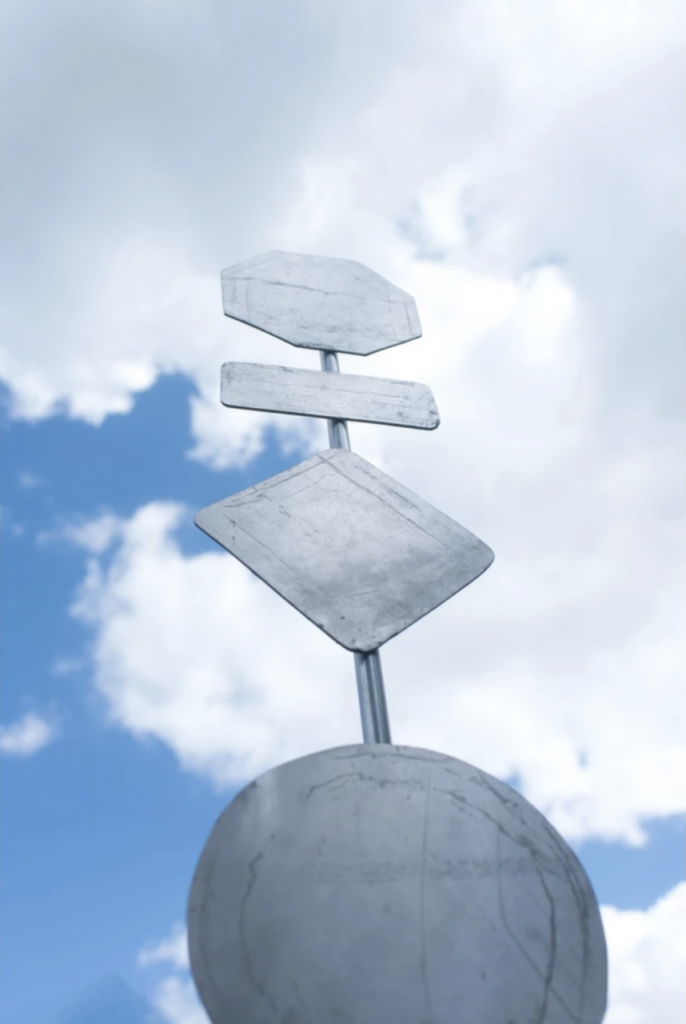 In many cases, Boeckmans' works are not linguistic, in the sense that they rather refer to a universal, non-verbal form of communication. Sometimes, however, it is precisely the title of the work that evokes a smile, such as the cheerful yellow "Fort from Soft Butter" (2015) which, as the name suggests, consists of a composition of pieces of butter, that form a fortress that's just two blocks of butter tall — unfunctional as a defense mechanism in more ways than one. But however intuitive and impulsive some works may seem at first glance, the ideas first arise on paper, after which they are carefully thought out and developed. The viewer is then invited to think of their own interpretations.
Boeckmans studied Mixed Media at Sint-Lucas Beeldende Kunst Gent. The program presents the artist on their website in a list of alumni who have managed to secure a place in the art world, as a success story for prospective students. Boeckmans' work has previously been shown in the Concertgebouw in Bruges, twice in the Summer Salon in Kunsthal Ghent and Dauwens & Beernaert Gallery presented his work at Artissima in Turin, in Ballroom Project in Antwerp and during Art on Paper in Bozar in Brussels. His work is currently also on display in Gevaertsdreef 1 and Merode Ronse.
During Art Rotterdam, Toon Boeckmans will show his work in the booth of Dauwens & Beernaert Gallery in the New Art Section.
Written by Flor Linckens