#MeetTheArtist: The layered imagery in the work of Kévin Bray

During Art Rotterdam, you will see the work of hundreds of artists from all over the world. In this series, we highlight a number of artists who will show remarkable work during the fair.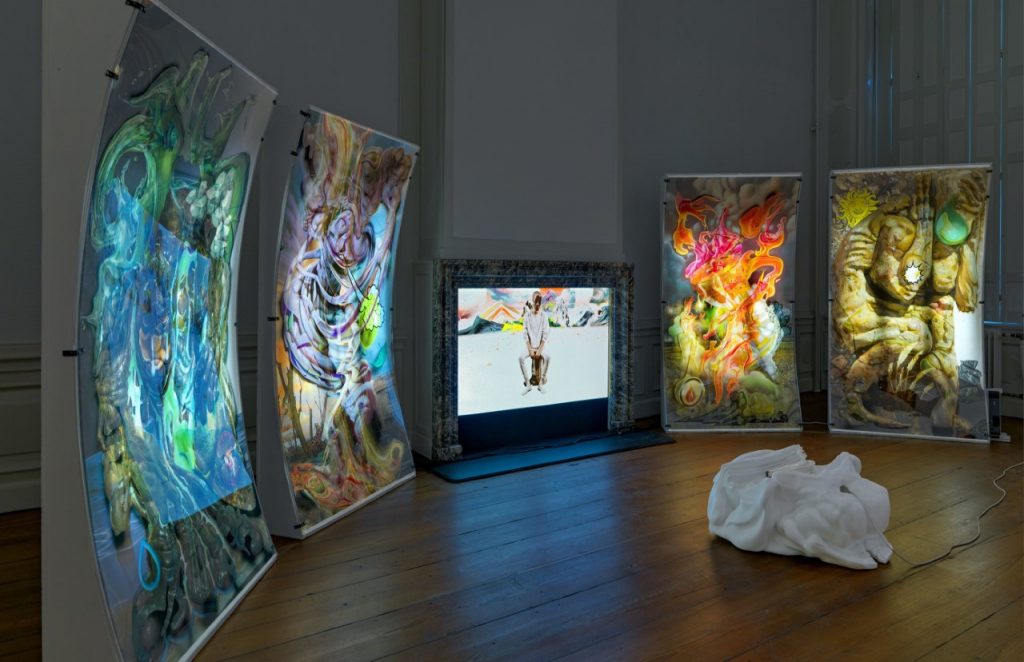 In his practice, the young French artist Kévin Bray explores the boundaries of various disciplines, such as video, (3D) photography, (digital) painting, computer graphics, animation, sculpture, graphic design and sound design. He then looks for ways to stretch these boundaries. The experiment plays a significant role in that. Bray then applies the implicit and explicit (visual) codes and rules of one medium to the other. How do they influence each other and how do they change the meaning of the artwork?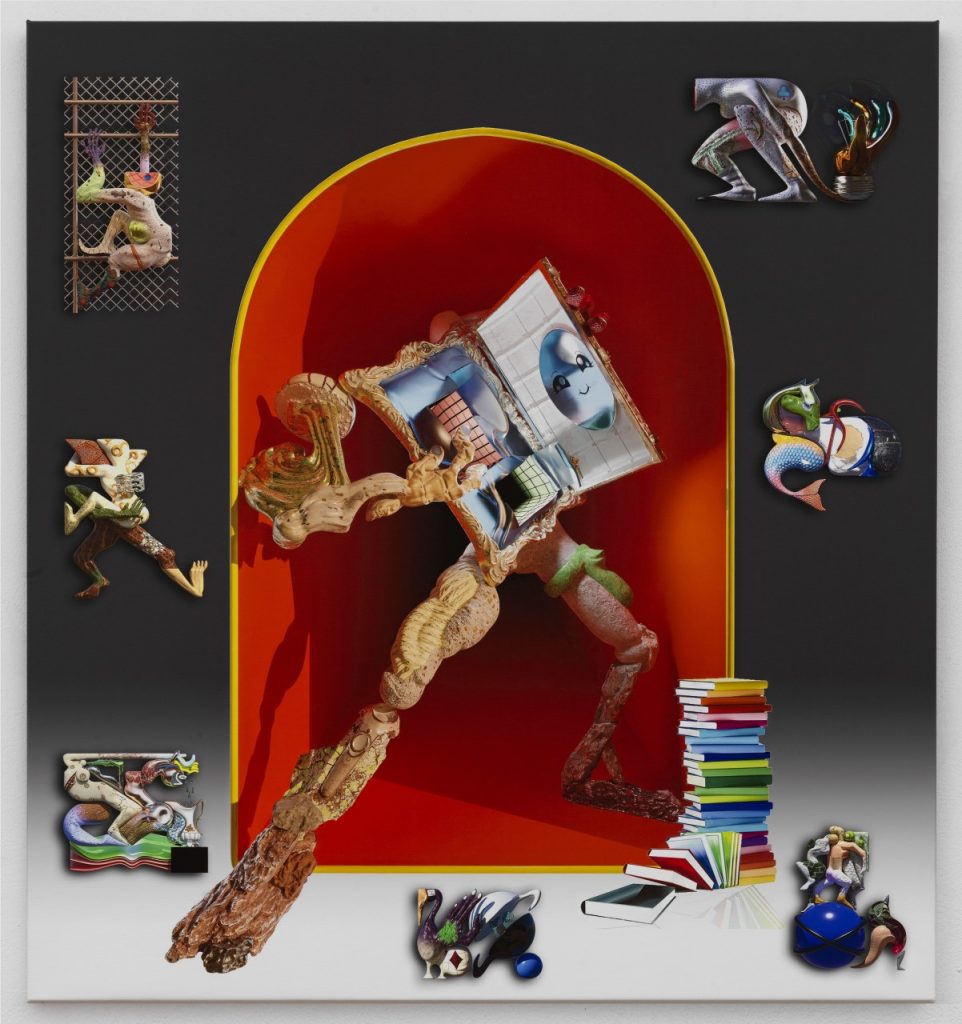 In his practice, Bray seems to refer in equal measure to art history, apocalyptic and dystopian stories and science fiction. He is also fascinated by fiction as a construct. When you watch a film, you often don't realise how many factors have to come together perfectly to create a credible whole: from sound and art direction to visual language, camera work and special effects. Bray hopes to alert us to the fictional and deconstructed components in his work. He makes us aware of the underlying materials, manipulations and technologies that he has used to arrive at the end result. He mixes eerie and surrealistic elements and plays with the boundaries of the analog and the virtual. This creates a certain discomfort for the viewer, which makes for an exciting viewing experience. He uses both traditional techniques — including trompe l'oeil special effects from the world of cinema — as well as the most recent technologies.
Bray: "In my work I try to be a generalist of technologies, tools, and media. I believe that they are a language or at least an extension of it. I try to observe and learn from as many tools deriving from a diversity of systems, ranging from paintings, sculpting, writing, 3D modeling, filming, animating, composing, drawing methodologies and design to storytelling music making and sound design. Of course, I don't master any of them but I try to understand and bridge all of those forms of language in unexpected ways, in order to encompass new realities and new perspectives on the shapes our narratives (social and political beliefs) are taking."
His most recent works in "The Collective Shadow" consist of a series of sculptures, paintings and video projections that interact through different narrative techniques, to form a layered and hybrid multimedia installation.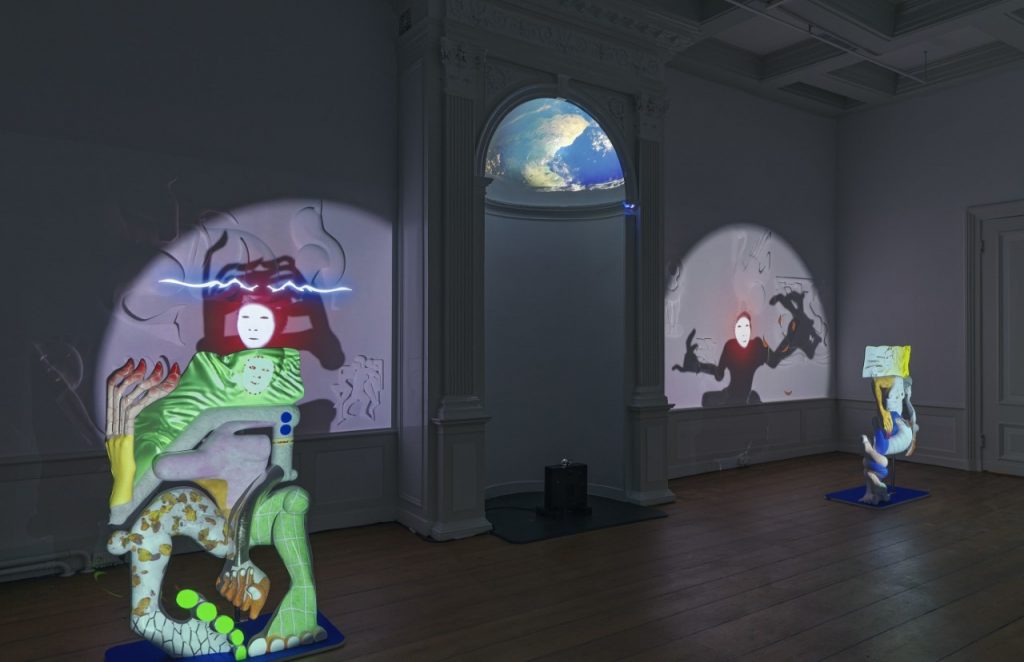 Bray trained as a graphic designer at L'Ésaab in France, followed by a period at the design department of the Sandberg Institute and a residency at the prestigious Rijksakademie van Beeldende Kunsten in Amsterdam. He has exhibited his work at the Palais de Tokyo in Paris, Foam Amsterdam, het HEM, the Dordrechts Museum and the K Museum of Contemporary Art in Seoul, among others. Bray made commissioned work for institutions including Kunstinstituut Melly and the Nieuwe Instituut.

During Art Rotterdam, the work of Kévin Bray will be on show in the booth of Upstream Gallery in the Main Section.
By Flor Linckens