#MeetTheArtist: cultural defragmentation in the work of Jonas Dehnen

At Art Rotterdam, you will spot the work of hundreds of artists from all over the world. In this series, we highlight a number of artists who will show remarkable work during the fair.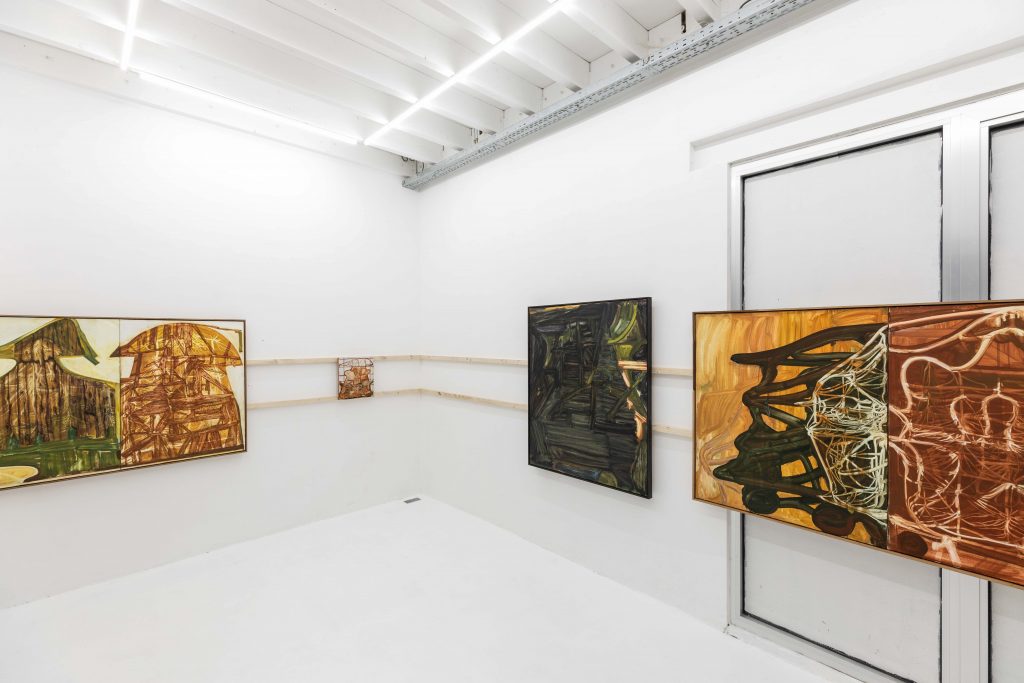 Last December, the Belgian newspaper De Morgen presented a list of the 10 most exciting exhibitions in Belgium in 2022. The entire programme of the young Pizza Gallery in Antwerp was singled out for praise by the three art journalists behind the article, but they paid particular attention to the solo presentation of Jonas Dehnen. At Art Rotterdam, the work of the German artist will be on display in the New Art Section.
Painting and drawing are central to Jonas Dehnen's practice, but he also creates installations and sculptures, depending on specific exhibition contexts. Dehnen takes much of his visual raw material from the communities amongst which he grew up. He spent his formative years in both Germany and the United Kingdom, and has now been living in Belgium for several years. The artist is fascinated by the way in which communities construct a visual identity using symbols and traditions, from pub signs to carnival floats, from vernacular architecture to folk paintings, and other elements of what could be called 'visual patois'. Which role is reserved for the collective and which for the individual, within that mechanism? And how does globalisation fit into that? Dehnen abstracts, fragments and re-combines different signifiers in his paintings, creating new characters and idiosyncratic protagonists. The pictures emerge from a prolonged process of trial and error: Layering, erasure, additive and subtractive painterly gestures, and the repurposing of underlying image fragments.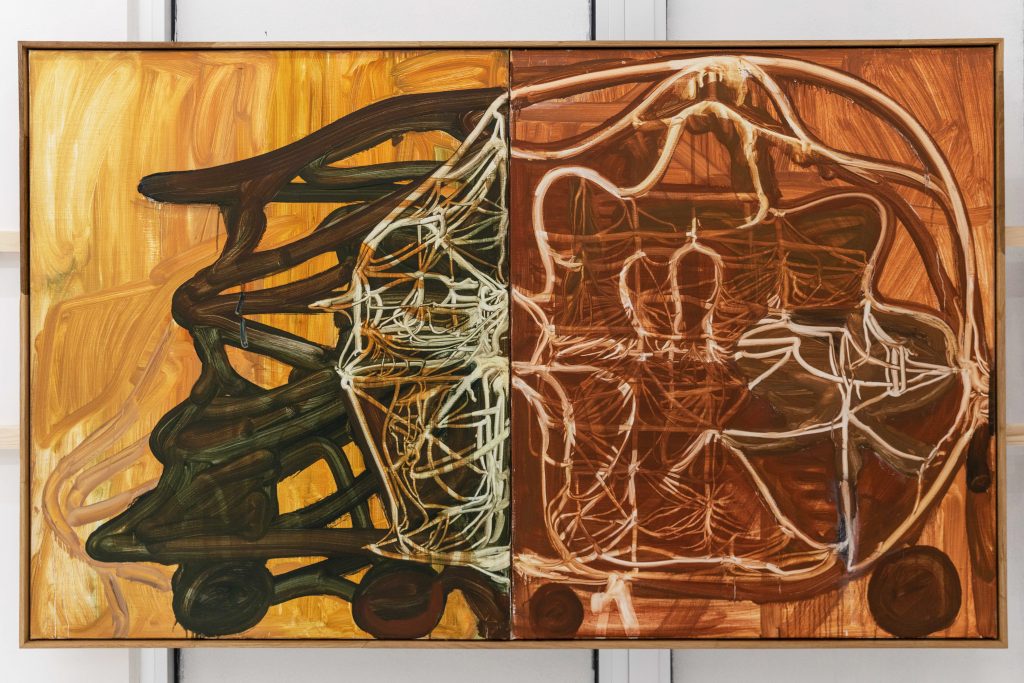 At Art Rotterdam, Dehnen presents a series of paintings that derive their imagery from romanticism in a broad sense. E.T.A. Hoffmann's 'Der Sandmann' serves as a source for motifs, such as a mechanised eye, hands and wheels. These enigmatic structures and circuitries hint at designs for a primitive automaton. They also offer veiled visual references to past works in the artist's oeuvre, and to paintings that hung in his childhood home, thereby establishing feedback loops of painterly gestures and ideas. There is an entanglement between the physical material of the work, and the image that took shape within it. Thinking and doing collapse into one another to become a singular mode of being in the world. The works are maps of themselves, map and territory both, thought-maps looping back into themselves in an infinite regression. At times the paint is applied as though to a location on a flat surface, and at other times at a certain depth within an image. The flatness of the object and the artifice of a painted picture are continually toyed with.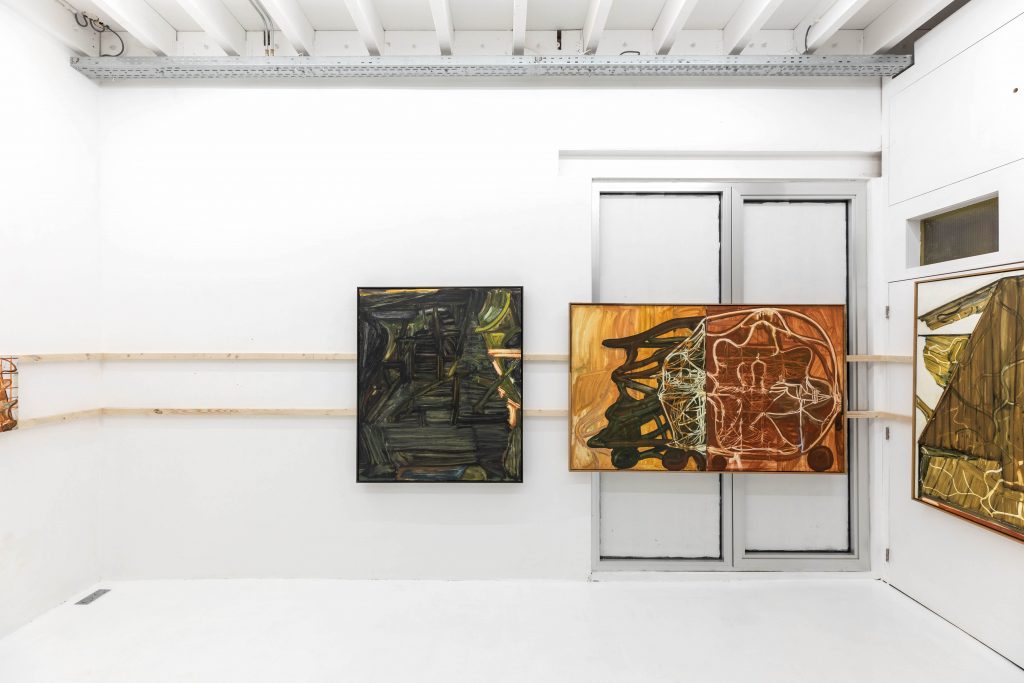 In 2019, Dehnen obtained his master's degree in painting at the Royal Academy of Fine Arts (KASK) in Ghent, under the tutelage of Vincent Geyskens. Previously he completed a bachelor's degree in fine arts at the University of Lancaster, UK. After graduating, Dehnen was invited for a residency at FLACC in Genk and last year, he was nominated for the PrixFintro Prize, for which he shared second prize. His work has been exhibited at Z33 House for Contemporary Art in Hasselt, claptrap in Antwerp, and Social Harmony in Ghent, among others.
Flor Linckens