NN Art Award: meet the nominees and the jury
During Art Rotterdam 2023, the NN Art Award will be presented for the seventh time. The prestigious incentive prize is awarded to talented artists who have been educated at a Dutch academy. The award has proven to be an important indicator of talent in recent years and the winner receives a cash prize of €10,000, which can be used to further develop their work and to show it to a wider audience. In addition, NN Group purchases one or more works for their collection each year. This year marked the first time that artists from the Mondriaan Fund's Prospects exhibition were allowed to submit their work for a nomination.

Four artists have been selected for this edition, from a total of 34 entries. All of them stand out because of their authentic visual language and innovative approach. This year, the nominees are Kévin Bray (Upstream Gallery, Amsterdam), Monali Meher (Lumen Travo, Amsterdam), Laura Jatkowski (Prospects) and Salim Bayri (Prospects).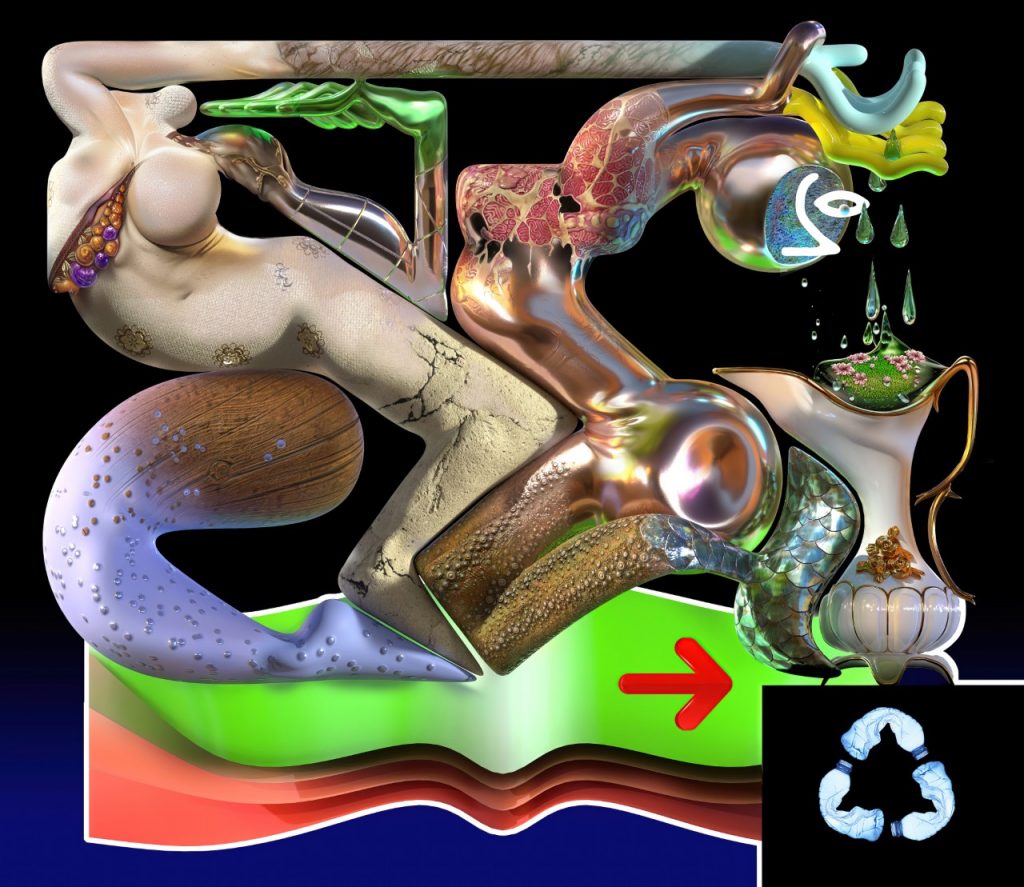 Kévin Bray explores the boundaries of various disciplines in his practice, such as video, (3D) photography, (digital) painting, computer graphics, animation, sculpture, graphic design and sound design. He then looks for ways to stretch these boundaries. Bray then applies the implicit and explicit (visual) codes and rules of one medium to the other. How do they influence each other and how do they change the meaning of the artwork? In his practice, Bray seems to refer in equal measure to art history, apocalyptic and dystopian stories and science fiction. He is also fascinated by fiction as a construct. When you watch a film, you often don't realise how many factors have to come together perfectly to create a credible whole: from sound and art direction to visual language, camera work and special effects. Bray hopes to alert us to the fictional and deconstructed components in his work. He makes us aware of the underlying materials, manipulations and technologies that he has used to arrive at the end result. He mixes eerie and surrealistic elements and plays with the boundaries of the analog and the virtual. This creates a certain discomfort for the viewer, which makes for an exciting viewing experience. Bray was trained as a graphic designer at L'Ésaab in France, followed by a period at the design department of the Sandberg Institute and a residency at the prestigious Rijksakademie van Beeldende Kunsten in Amsterdam. He has exhibited his work at the Palais de Tokyo in Paris, Foam Amsterdam, het HEM, the Dordrechts Museum and the K Museum of Contemporary Art in Seoul, among others. Bray made commissioned work for institutions including the Stedelijk Museum, Kunstinstituut Melly and the Nieuwe Instituut.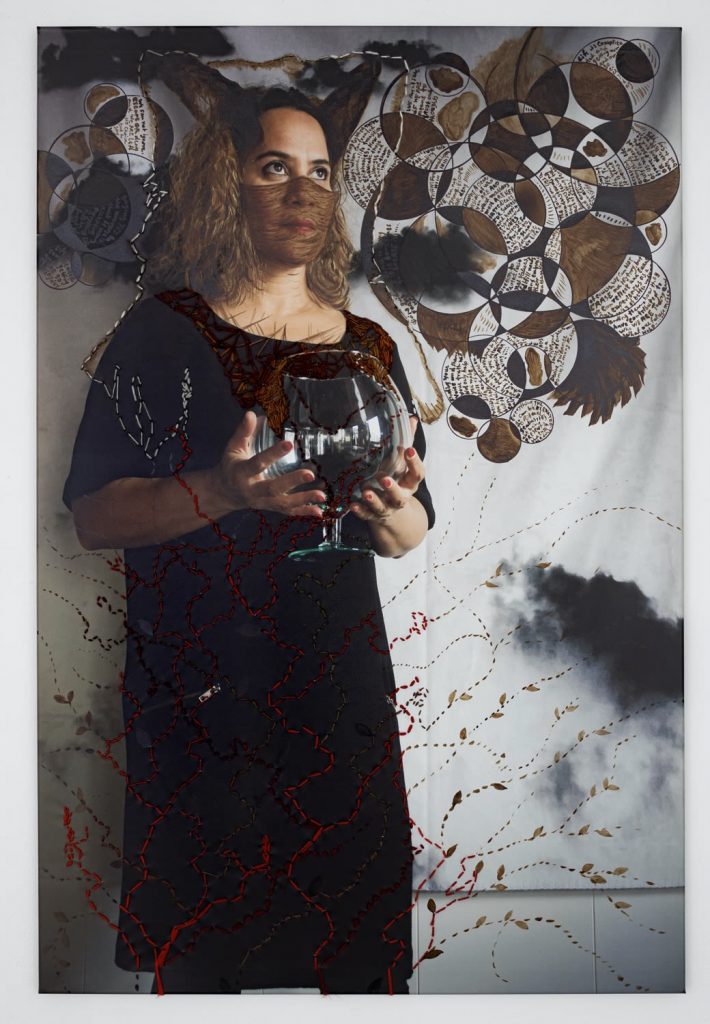 Monali Meher works in a multitude of disciplines: from video, installation and performance to photography and textiles. But it is performance art that occupies the most prominent place in her practice. The body plays a central role in this, alongside recurring themes such as time, a sense of belonging, migration, cultural cross-pollination, a hybrid and diaspora identity, gender, intimacy, decay, the climate, transformation and the reshaping of objects and memories — often in a social or political context. In fact, time, and the physical and spatial dimension of time, is such an essential part of her practice that it almost counts as a medium in itself. She compresses or stretches the concept of time. The artist is also interested in oppositions such as sadness and happiness, continuity and transience, birth and death. In addition to performances, Meher also creates work on paper. She enriches these works with food colouring, inks, pigments, face paint and sandalwood oil, which are then used as a means to soothe physical and mental pain. In combination with the images, this creates a number of almost ritual acts. Meher graduated from the Sir J. J. School of Arts in Mumbai in 1998. In the same year, she travels to Vienna, where she is invited for a UNESCO-Aschberg residency. In 2000 she started a residency program at the Rijksakademie van Beeldende Kunsten in Amsterdam and remained in the Netherlands after that. In 2004 she briefly traveled back to India, where she participated in the Khoj residency project in New Delhi for two months. She currently lives and works in Ghent. Meher has shown her work at Tate Modern, the National Gallery of Modern Art in India, the Van Gogh Museum, the MAXXI museum in Rome and the Arezzo Biennale, where she won the Golden Chimera Award for innovation and originality. In the Netherlands, her work is included in the collections of the Centraal Museum and the AkzoNobel Art Foundation, among others.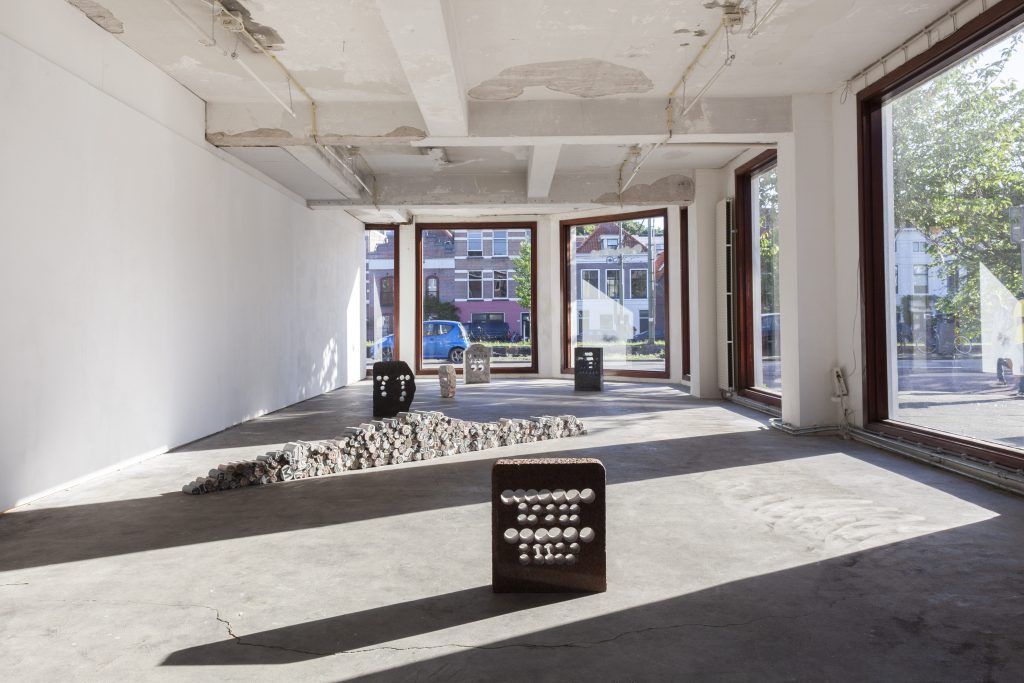 Laura Jatkowski was born in Berlin and divides her time between her hometown and The Hague, where she completed an education at the Royal Academy of Art (KABK), after starting an education in sculpture at the Glasgow School of Art. Jatkowski works with a wide range of media and materials, from sculpture and installation to video. Her practice is grounded in an interest in materiality, in the gesture, in the body, and in the self as a relational being. Yet the body is often conspicuously absent from her work and often plays a more implicit role in her practice, for example in the form of everyday objects that carry a certain human history. In the Prospects exhibition at Art Rotterdam she shows the installation "Unvergessen", for which she used discarded tombstones from which she removed the individual letters, leaving only holes within the stone. She is fascinated by these discarded objects, which once represented great emotional value. Through her intervention she speaks about essential themes such as life, death and the ways in which both people and objects function as bearers of memories. Jatkowski is interested in how traces within objects can be visual signifiers that enable us to remember. The title addresses the urge of keeping memories alive, while the installation draws attention to how we further decide what is remembered and commemorated. Jatkowski showed her work in Parts Project, Billytown, Nouvelle Images, Tweetakt and Supermarket Art Fair, among others. The artist is co-founder of the studio complex annex project space Trixie in The Hague.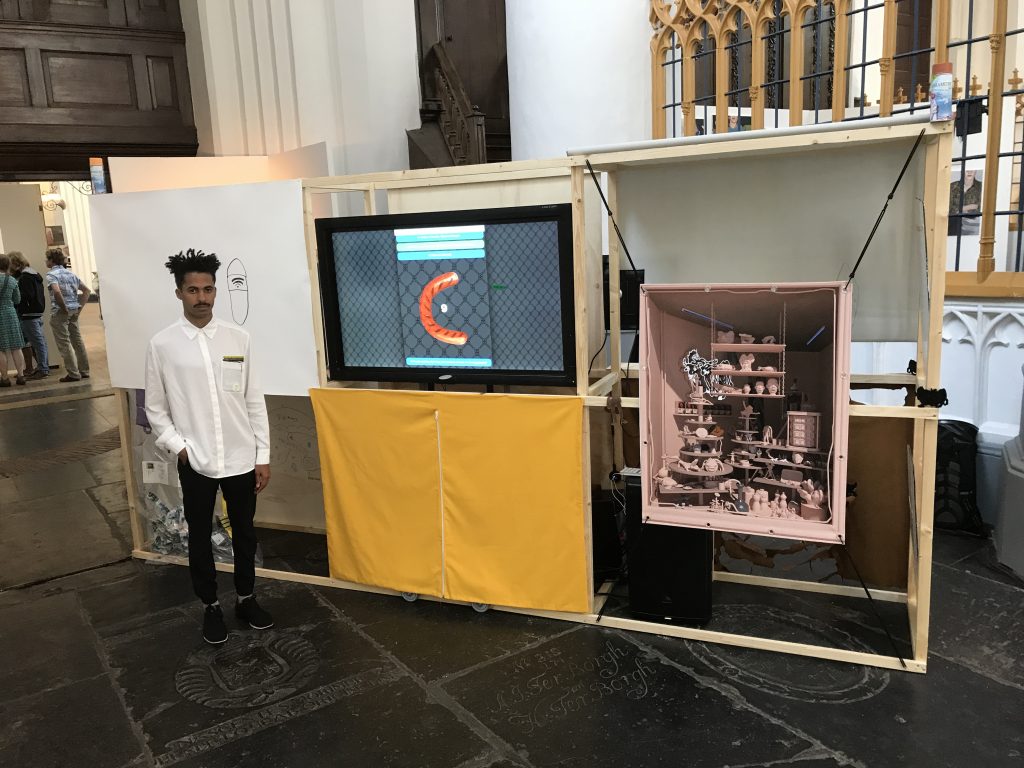 Salim Bayri studied visual arts at the Escola Massana in Barcelona, followed by a Masters in Media, Art Design and Technology at the Frank Mohr Institute in Groningen and a residency at the Rijksakademie van Beeldende Kunsten in Amsterdam. Bayri spent his formative years in Casablanca, where he frequently had to switch between Spanish, Darija (an adaptive Moroccan dialect), French and Standard Arabic. This skill comes in handy in his versatile practice, for which he also effortlessly (code-)switches between different cultures, disciplines, materials and techniques and between online and offline worlds. This means that his work contains both cork and CGI and his practice includes videos, installations, wearables, drawings and digital prints. This is also reflected in his sources of inspiration: Bayri can just as easily be inspired by a TikTok video or a still life in a cafe as by spoken sentences and pieces of text that he picks up in his daily life. The artist tries to make us look in a different way, especially at things that we are often quick to judge, and in doing so deals with socio-political subjects in an occasionally soft-absurdist way. In some cases, this comes in the form of his wordless alter ego Sad Ali, short for "sad alien" — a homonym that can refer to either an alien or someone from another country. Bayri has won several prizes, including recently the Charlotte Köhler Prize from the Prince Bernhard Cultuurfonds and the Volkskrant Beeldende Kunst Prijs 2022. He has shown his work in Framer Framed, W139, Galerie van Gelder, CODA, Big Art, La Capella in Barcelona and Fondazione Merz in Turin, among others.

The NN Art Award is presented annually by a professional jury panel. Their verdict is based on the originality and quality of the work. The jury is formed by a number of leading art professionals and for this year's edition, the jury consists of: Marina de Vries, editor-in-chief of the Museum Magazine; Yolande Zola Zoli van der Heide, curator at the Van Abbemuseum; artist Inez de Brauw, who received the NN Art Award public prize 2022; Ali Keles, Founder of the Lakeside Collection and Founding Managing Partner of Lakeside Capital Partners; and Elisah van den Bergh, curator of the NN Art Collection.

The works of the nominated artists will be presented in the NN Art Award booth at Art Rotterdam and the winner will be revealed during the Art Rotterdam Press Preview on 8 February.
Written by Flor Linckens