Prospects - Interview with curators Johan Gustavsson and Louise Bjeldbak Henriksen about the upcoming Prospects exhibition at Art Rotterdam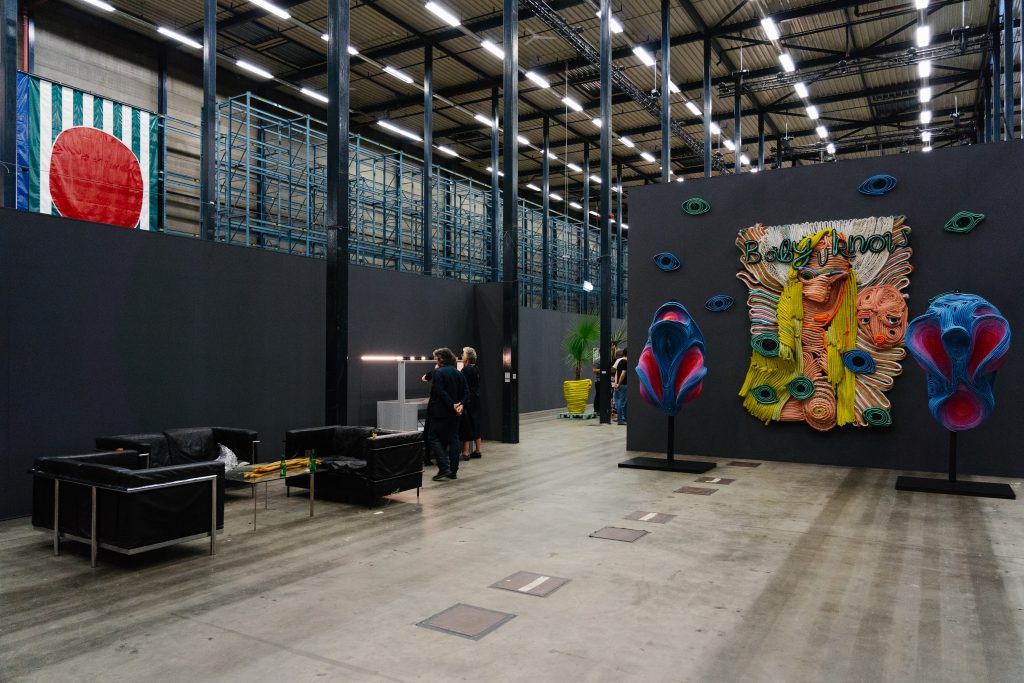 "Art Rotterdam is the perfect opportunity to introduce these artists to the Dutch art scene"
At the annual Prospects exhibition of the Mondriaan Fund, visitors can discover work by artists who have recently received a contribution from the Fund to start their professional practice.
Prospects takes place for the eleventh time this year. For the fourth time, the exhibition is curated by Johan Gustavsson assisted by Louise Bjeldbak Henriksen. Gustavsson is co-director and curator of the Hague project space 1646, co-founder of The Hague Contemporary and a lecturer at the Royal Academy of Art in The Hague. Bjeldbak Henriksen is a freelance curator and independent researcher. She works on projects for the Kunstmuseum Den Haag and KABK, among others.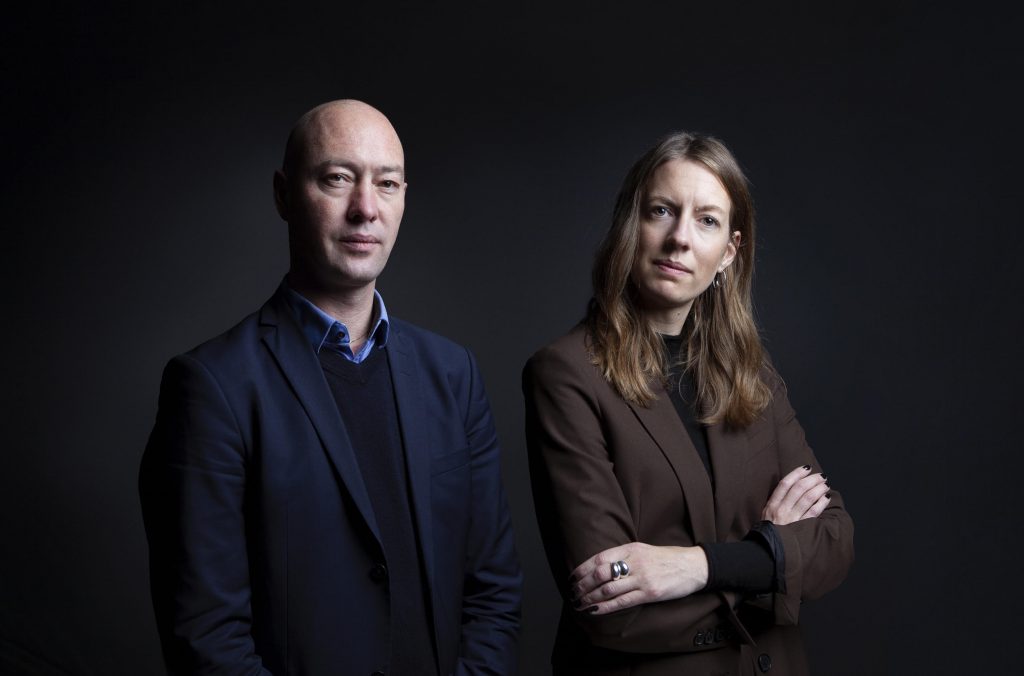 You are curating the Prospects exhibition at Art Rotterdam. What is your approach and are you involved in the selection of artists?
J.G.: No, the selection for Prospects is made by the selection committee of the Mondriaan Fund. Everyone who received a Starters Fund will be shown at Prospects. Prospects is part of the support the Mondriaan Fund offers artists. These are primarily younger artists who have graduated from a Bachelor's, Master's or postgraduate programme within the last four years. The funding is partly intended for the production of new work and for the artists to invest in their artistic practices, whereas the Prospects exhibition provides them a platform to present their works and offers them increased visibility. Art Rotterdam is a relevant venue for the exhibition, as many galleries, museum directors, curators, and collectors will be present, making it the perfect opportunity to introduce these artists to the Dutch art scene.

J.G.: Our role is to curate the exhibition. It is important that the artists are introduced and presented in a way that works for them while also ensuring the exhibition works as a whole. We, therefore, engage in close dialogue and have individual meetings with each of the seventy-three participating artists.
L.B.H.: In preparation for these meetings, we review their portfolios and familiarize ourselves with their practices, and they submit a proposal with a work or series of works they would like to show at Prospects. We do our best to understand these proposals and to accommodate them in a way so it will be enjoyable for both the artists and visitors of the exhibition.
You said that the purpose of the Propects exhibit is to enhance the visibility of the artists involved, and mentioned the presence of museum directors, curators and collectors at Art Rotterdam. Looking back, what has been the impact of Prospects on the careers of past participants?
J.G.: Every year at Prospects, we observe artists getting opportunities; invitations for residencies or exhibitions, gaining representation, and selling their works to both private collectors and company collections.
The last two editions of Prospects were exhibited in two halls of the Van Nelle Factory, while you only have one hall for this year's edition. I take it that this is a challenge with no fewer than 73 exhibiting artists?
J.G.: Yes, we are moving back into the central hall, the distribution centre. For us as curators, it's an interesting challenge to fit seventy-three people with diverse artworks into one space and still put together an exhibition that is slightly different from the art fair, where you often see fairly crowded booths. We have to respect each work of art and make each artist and work look as good as possible within the limitations we have.
With so many artists involved, are you able to spot any trends? Does the war in Ukraine feature prominently or is there anything else you have noticed in particular?
L.B.H: We don't have any works that is directly focusing on the war in Ukraine, but we do see a lot of different themes. Naturally, the artists are very different, but recurring themes are often social. For example, we see artists who focus on the climate and our relationship with nature. Political, social and cultural identities are also predominant themes. Compared to previous years, I believe we have slightly more two-dimensional works.
J.G.: It is hard to pinpoint why this is the case. Last year, for instance, we had a cinema built specifically for Prospects because there were a lot of artworks that worked well in a cinema setting, e.g., longer videos or cinematographic works. There are fewer of this type of works this year.
L.B.H. This year, together with exhibition designer Mika Radescu from Tom Postma Design, we have opted for a slightly different design – one that constitutes a grand gesture but also creates smaller intimate spaces within the exhibition, making sure that no works gets lost in the major hall.
You mentioned the role of Art Rotterdam in the Dutch art ecosystem and why the Prospects exhibition takes place concurrently. Is this type of funding, which includes an exhibition at a major event, unique in the international art world?
J.G.: I travel quite a bit and talk about funding with a lot of people in different places. It's quite unique, yes. There are a few other countries, like some of the Scandinavian countries, Canada and Luxembourg, that offers ok funding opportunities for artists. What I think is really special in the Netherlands is that there is a slightly better understanding of how to support artists in different stages of their career. For example, the Mondriaan Fund has the Starting Grant for starting artists to introduce them into to the Dutch art landscape, but also supports established artists throughout their career. But to be fair, even though its better here than in many other places, there is still a lot more support needed.
Also, let's not forget that in many countries, only nationals are eligible to apply for funding. So, if you're not a national of that particular country, you have a slim to no chance to receive funding. Conversely, in the Netherlands, your chances of receiving funding depend on your contribution to the country's artistic development. If you do, you are eligible to receive funding. I think that's an essential difference between many other countries and the Netherlands. You might say it's a good export product. Some curators I meet abroad like working with Dutch artists because they know there's a possibility to apply for funding through the Mondriaan Fund.
The Prospects exhibition can be seen in the Van Nelle Fabriek during Art Rotterdam (from 9 to 12 February 2023).
Written by Wouter van den Eijkel