"We want to show how much talent there is in the Netherlands at the moment."
An interview with curators Johan Gustavsson and Gabija Seiliute about the Prospects exhibition at Art Rotterdam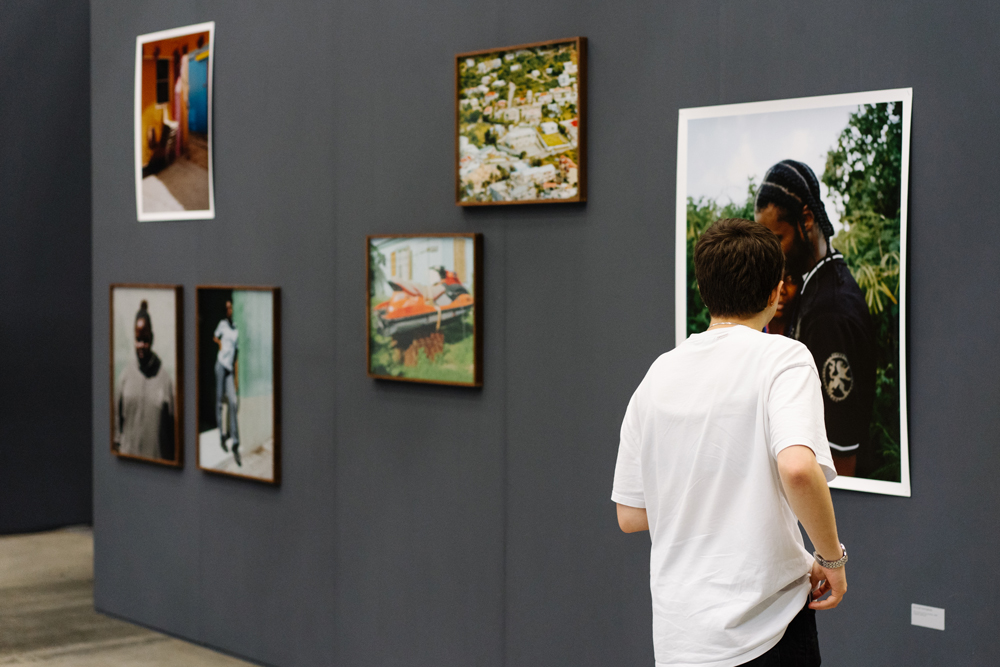 This year marks the tenth edition of Prospects, the recurring exhibition of the Mondriaan Fonds at Art Rotterdam. Each year, visitors get to explore work by artists who have recently received a contribution from the Fund, that they can use for the start of their professional practice. New this year is the extension of Prospects to the Expedition Building, directly opposite the Van Nellefabriek. The extension effectively doubles the amount of exhibition space in square meters. This year, visitors can immerse themselves into the work of 88 visual artists.
Their work is curated by Johan Gustavsson, who returns for the third time, in collaboration with Gabija Seiliute. Gustavsson is the co-director and curator at Project Space 1646 in The Hague, co-founder of The Hague Contemporary and he's also active as a lecturer at the Royal Academy of Art in The Hague. Seiliute works as a creative freelancer, after finishing her studies in Art History and Curatorial Studies. In this interview, we ask them a bit more about this year's edition of Prospects.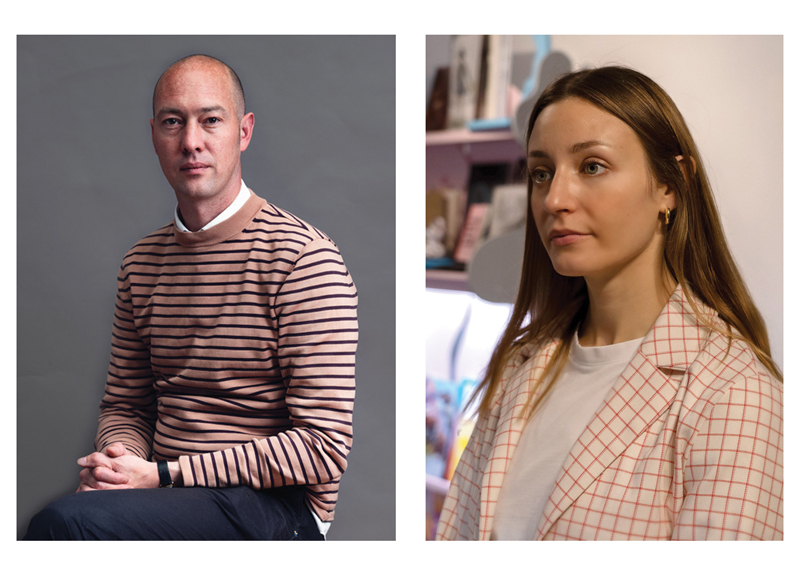 What does it take to curate an exhibition like this? What elements come into play?
GS: "Because the artists have already been selected, we are here to take care of the process, to guide them gently and to make sure that all of the requirements are met. It's not like curating in the traditional sense, we have a coordinating role, in which we need to think in terms of the space, the budget and logistical restraints."
JG: "In the end, our job is to make the artists look as good as possible and to make it a pleasurable event for visitors as well. The Prospects exhibition compares to the size of a biennial, and people generally take a few days to see that. So that is something we talk about with the artists, which artwork would be most suitable for an experience like that. We want them to consider the attention span of our visitors and their ability to absorb it all. But it's always very much a conversation between us and the artists, who are often young and ambitious. It demands a bit of flexibility on our end. From a curatorial point of view, it's about portioning out the works over two locations. The distribution hall in the Van Nellefabriek can be quite overwhelming. In collaboration with Mika Radescu from Tom Postma Design, we optimise the visitor journey, to make it more manageable. Some of the proposals were quite unexpected, for instance really large pieces. Then you have to consider how you can use the space in such a way that those works look their best. That is where we really rely on the buildup team. The main thing is to show much talent there is in the Netherlands at the moment. So you come up with creative solutions to make certain ideas work, within the budget and the challenges that a world heritage building can pose."
GS: "We work in close collaboration with the artists and I rely on Johan's experience and the entire production team. Because it really is a big production. I'm learning so much and I'm seeing a lot of art, soaking everything in. Of course, COVID made sure that things run a bit differently, but because this is the second year, we knew how to approach it."
Have you been able to detect certain art world trends? The pandemic, metoo, the zoomification of our society and the climate must be recurring topics, as these themes are vital topics on our agenda, but is there anything else that stands out?
JG: "With 88 artists, the offer is extremely varied. What struck me was the production value. For instance, there will be quite a lot of video works on show during this edition, and they have fantastic production value. Of course, that is related to the accessibility of good cameras and other resources, which would have been much harder to get by a few years back. That is why Gaby and I decided to create a cinema, a special environment with a big screen and good sound, to honour that level of production. In total, there will be five works on show in the cinema."
GS: "I noted many types of craft in the art works, things that were made with such precision. Of course, that may also be related to the increased accessibility of materials and machines."
What is the role of the Mondrian Fund in the career of young artists? What does a starter's contribution mean for these artists and how can it help them to get their career off the ground?
JG: "It's quite unique, this type of support. To have this amount of support for fairly young artists, as far as I know, it doesn't really exist anywhere else. The artists receive economical support, which is particularly crucial during the pandemic. That way, they can invest in their practice, both in time and materials. But it's also incredibly valuable for them in terms of visibility: to show their work during Art Rotterdam. It's almost functions like a quality mark."
GS: "It's also an opportunity to be noticed by the press, as well as a relevant network. Some artists are even able to sell work."
JG: "Yes, some of these results are quite direct, like AkzoNobel buying work, or arts collectors in general. It's also a time in which meaningful connections are forged between artists and galleries. Many curators will put artists on their list, perhaps for an exhibition years later. I've run 1646 for many years now and I've always gone to see the Prospects exhibitions during Art Rotterdam to see new art, I'm always scouting new talent that I didn't know yet. But I may follow them for ten years before I work with them. So showing your work at Prospects can have long term effects as well. Some of the artists on show already have quite a career, the general level is really high and the extra space this year makes us, both the artists and ourselves, extra ambitious."
The exhibition Prospects will be on show during Art Rotterdam, from 19 to 22 May 2022, in the Van Nellefabriek and across the street in the Expedition Building.