#MeetTheArtist Thibault Brunet
During Art Rotterdam, you will see the work of hundreds of artists from all over the world. In this series, we highlight a number of artists who will show remarkable work during the fair.

The practice of Thibault Brunet explores the vague boundaries between reality and virtuality in the digital age. On a technical level, Brunet questions the functioning of photography: he seeks insight into the relationship between virtual images and reality and our own relationship with virtuality, in a society that is slowly becoming more and more digitized. In his work, he searches for new ways to capture reality and make it virtual, making use of surprising areas of research and experiments. For instance, he makes frequent use of existing virtual worlds for his photographic research.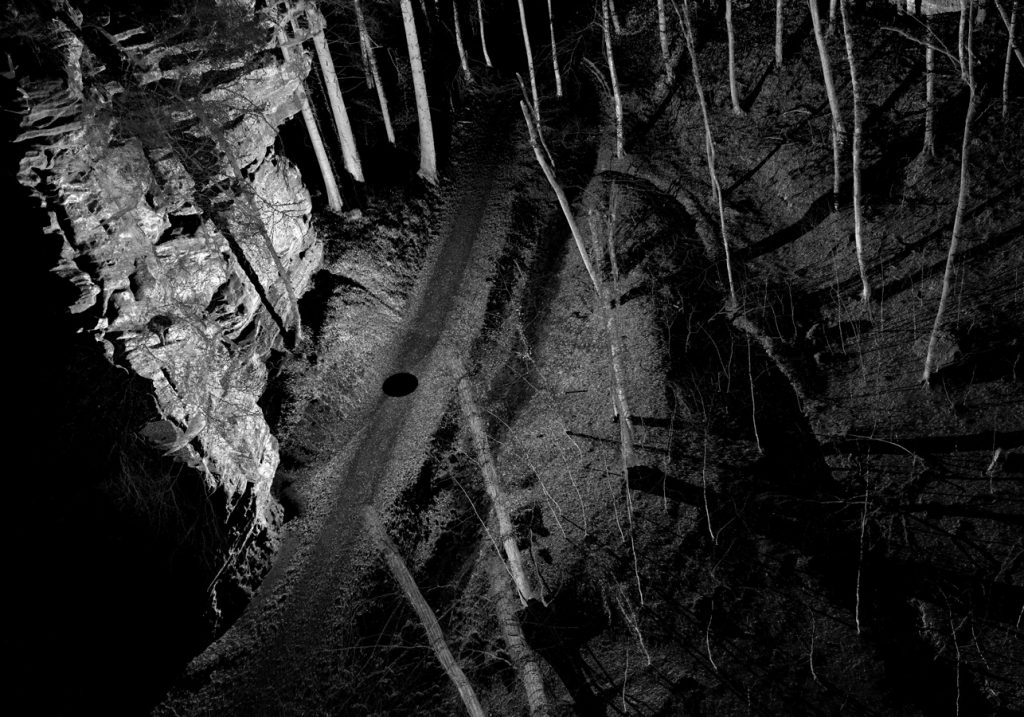 In the spring of 2018, Brunet completed an Etant donnés residency in New York, which was made possible in part by the Aperture Foundation. In an interview about this with the French embassy in the United States, he explains more about his thinking. Brunet: "Today's world is extremely documented. Everything is photographed, any gas station, any path; recreational drones, dashcams of cars and Gopros on the helmets of cyclists record everything. If I know how to recover and use all of this data, I can recreate the recorded world, add more in volume, make topographical interpretations. Because all of these recorded instances one after another mobilize a new world, a world numerical and immaterial, it is not a perfect replica of reality, but a misrepresented and sick replica, with holes."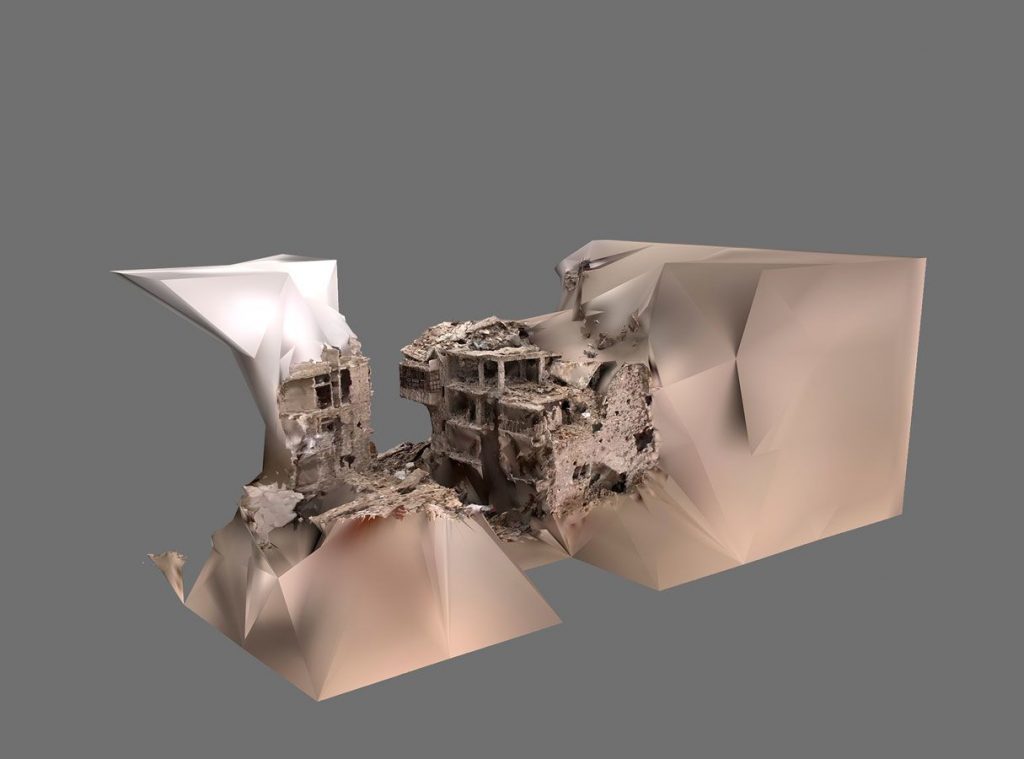 For his first series, Brunet did virtual landscape studies in video games like Grand Theft Auto and Call of Duty, and in his most recent work he delved into the popular game Minecraft. For his series "Boîte noire" ('Black box') he traveled in a virtual sense to war zones in Syria. He used images from Google Street View and drone images to compose 3D models. This creates a model, a simplified and incomplete representation of reality that resembles a video game. For other projects — including "Soleil noir", which will be on display in the booth of Galerie Binome during Art Rotterdam — the artist experimented with a LIDAR (Laser Imaging Detection And Ranging) 3D scanner, which allows him to add more perspectives than you can perceive with the naked eye. As a result, he effectively changes our relationship with those same spaces.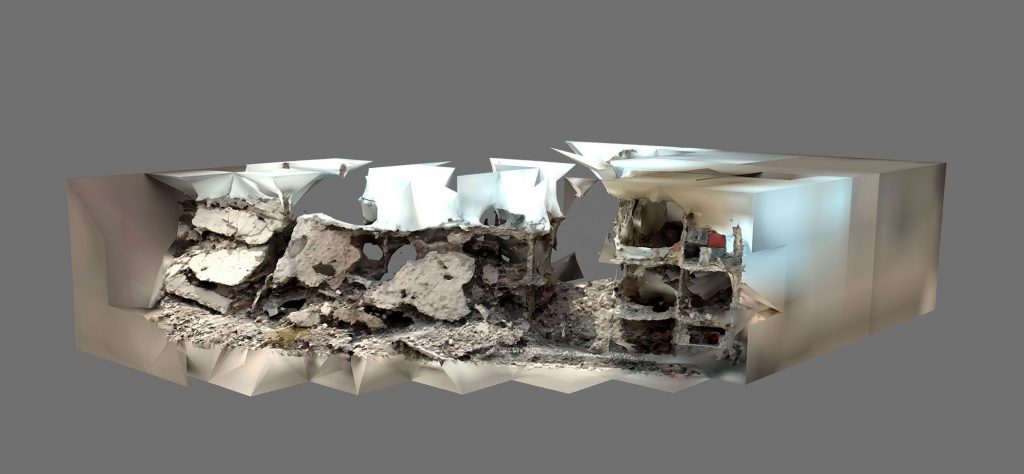 Brunet studied at the Ecole Supérieure des Beaux-Arts in Nîmes. His work has been shown at the Lyon Biennale in 2015 and at the Center Pompidou in the exhibition "Imprimer le Monde/Print the World". The artist was a finalist of the Aperture Foundation Prize 2012 in New York, won the Photo London John Kobal Residency Award (2016) and was chosen as one of the FOAM Talents of 2013.
During Art Rotterdam, the work of Thibault Brunet will be on show in the booth of Galerie Binome, as part of Projections.